APRIL 30 - MAY 3, 2020
LOS CABOS
HOW TO GET THERE
We're getting married in los cabos at the beautiful palmilla hotel on a private peninsula beside one of the most pristine beaches on the sea of cortez.
Originally built in 1956 as a 15-room luxury escape for the President of Mexico, the palmilla has been transformed over the years into a five-star resort in a tropical paradise.
We chose to get married on a special property that containS the escape, adventure, and history that we love. we both wanted to get away, and draw our friends and family TO A PLACE THAT HOLDS A SPECIAL PLACE IN OUR HEARTS.
We hope you'll join us in celebrating this magical weekend!
FLIGHTS
THE PRIMARY AIRPORT SERVING CABO SAN LUCAS IS THE LOS CABOS INTERNATIONAL AIRPORT (SJD)
WHICH IS SERVICED BY MOST MAJOR AIRLINES INCLUDING AMERICAN, ALASKA, DELTA, SOUTHWEST & UNITED.
if coming from the east coast, We recommend connecting through Dallas as there are more available flights in the event of a delay. From New York, there is a direct morning flight from EWr via United. And from Los Angeles, there are multiple OPTIONS DAILy with a flight time of approx 2 hours.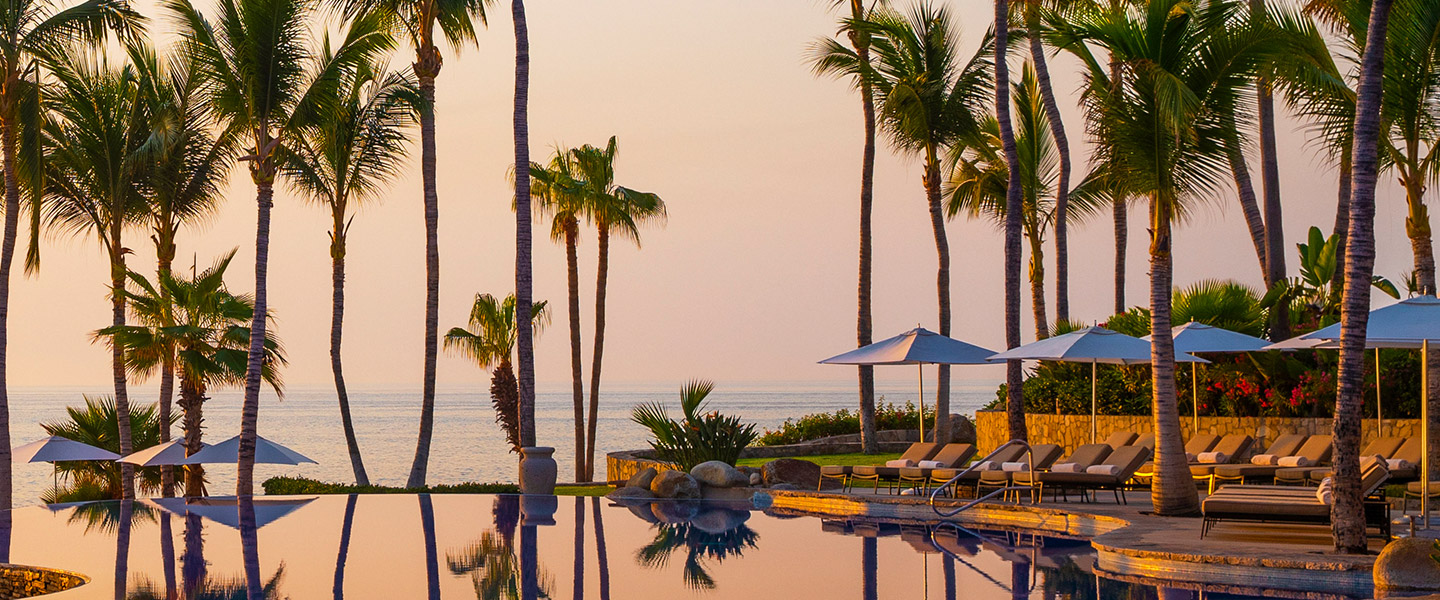 ACCOMMODATIONS
Special rates have been reserved at the Palmilla, where our wedding is taking place, and where we will be staying throughout the weekend.
when booking your reservation, please email arturo.canales@oneandonlypalmilla.com or adrian.osorio@oneandonlypalmilla.com and reference morency-koral room block.
ADDITIONALLY, WE WILL BE PROVIDING SHUTTLE SERVICE FROM THE HILTON FOR ALL WEDDING-RELATED EVENTS.
The One & Only Palmilla
Tel: 888-691-8081
Most rooms require 3 nights
Rates expected to begin at $695
The Hilton Los Cabos
Tel: +52 624 145 6500
enjoy.loscabos@hilton.com
Rates expected to begin at $259